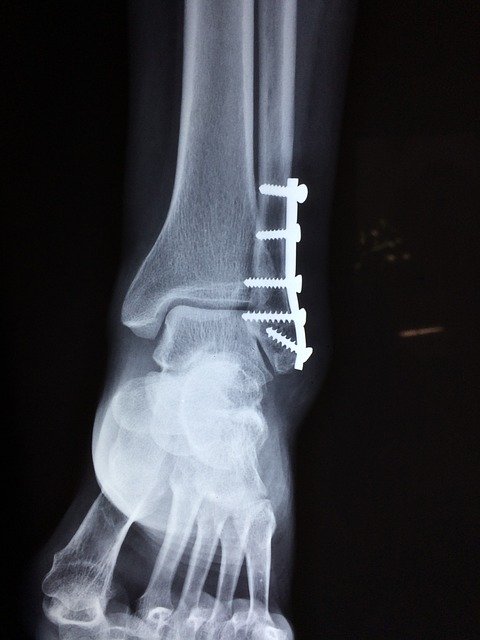 Extreme Bolt & Fastener focus on medical device fastener prototyping. We can accommodate short runs, unique alloys and custom designs. Whether its modifying an existing design or a completely new concept, Extreme Bolt & Fastener can help you rapidly produce and prototypes your designs. Specializing on engineered polymers like PEEK and PTFE and specialty alloys like titanium, tantalum and cobalt chrome (MP35N), we understand the competing needs for bio-compatibility, strength, weight, modulus and can help you understand the various grades and subtleties of production that affect these parameters.
If you have a medical device requirement, contact us and let us know how we could help.
Specialty Alloys & Polymers
Short Runs
Quick Lead Times
Modified Standard Parts
Custom Fasteners
---
PTFE is a thermoplastic polymer which is known for its strength, toughness, lubricity, biocompatibility and chemical inertness. It is also useful due to its ability to prevent bacteria and other infectious agents from adhering to it. PTFE is most widely used for graft material in surgical interventions and implants of soft tissue replacement due to its biocompatibility and inertness.
Learn more about PTFE fasteners.
---
Originally developed by the aerospace industry in the 1970's it offers a diversity of industries the unique combination of a high temperature, high strength polymer. More than 20 years later a highly pure and implantable grade of PEEK was developed and soon adopted as a standard in medical devices. Then in 2000's a carbon-fiber reinforced PEEK made its debut into the medical community. Today it is widely accepted across a broad range of implants, especially spine implants as well as bone fixation screws, and dental implants. It usability continues to rise due to its:
Improved compatible with diagnostic imaging than metal implants - x-ray transparency of PEEK prevents image distortion, even on CT and MRI
Biocompatibility and bio-stability
Strength and stiffness, even in instances where metals were historically the standard practice
Favorable fatigue, creep, and wear performance
Chemical resistance and stability allow it to be sterilized using common sterilization methods
Learn more about PEEK fasteners.
---
Titanium's high strength-to-weight ratio and biocompatibility make it an ideal material for many medical applications. Titanium grade 23 or TI 6AL-4V ELI is an Extra Low Intersticial grade and is typically looked upon as medical grade titanium. In the medical device community titanium is often used for implants in joint replacement, as well as dental implants; many of these lasting up to 20 years.
Biocompatibility, as well as the ability to meaning that it serves as a structural and functional connection between living bone and the surface of a load-bearing artificial implant
Well-known for its high strength-to-weight ratio, Titanium is 60% denser than aluminum, but more than twice as strong
Low density that is quite ductile, which prevents cracking
Non-magnetic and non-ferromagnetic, which allows patients to be safely imaged with MRI
Learn more about titanium fasteners.
---
In industry, tantalum is most often known for its superior corrosion resistance and inertness. However tantalum is also one of the most biocompatible metals due to the fact that tantalum non-reactive in most medias including the human body. Because tantalum does not irritate the body, more rapid bone growth can be achieved which is why tantalum finds uses in orthopedic and spinal implants.
Superior inertness and biocompatibility.
Dense, ductile and hard.
Ability to form a direct bond to hard tissue
Nonirritating and resistant to bodily fluids
Learn more about tantalum fasteners.
---
Comprised of nickel, cobalt, chromium and molybdenum, MP35N is a super alloy which delivers a combination of superior high strength, toughness, ductility, and corrosion resistance. Beyond its overall package, MP35N is most often utilized by the medical community for its extreme tensile strength of 227 ksi to 294 ksi (age hardened). In addition, MP35N is also biocompatible which is critical for use in this field. These two key properties make it a choice for braces which require strength and ductility to withstand rigors of orthodontics, even in small and delicate formations. In addition, prosthetics also rely on MP35N's superior strength for weight-bearing support.