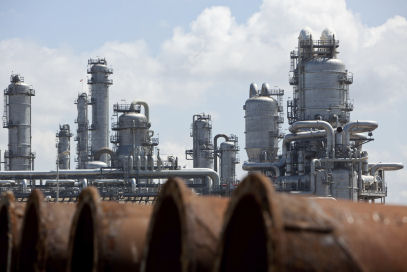 A high performace nickel alloy used for severe corrosion environments
Hastelloy B3 screws deliver the same excellent resistance to hydrochloric acid and other strongly reducing chemicals as other B-alloys (including B2) but with significantly enhanced thermal stability and improved ease of fabrication. In addition, B3 screws provide great resistance to knife-line and heat–affected zone attack. Like B2 alloy, B3 screws are not recommended for use in the presence of ferric or cupric salts which can cause rapid corrosion failure. Click here to access details on the chemistry and specifications of Hastelloy B3 nickel alloy screws.
Availability: Hastelloy B3 screws are generally available in 1/2" sizes and larger due to materials availability. Most B3 screws are made to order.
Corrosion Resistance
Key Benefits
Excellent ductility during fluctuations to intermediate temperatures
Excellent resistance to pitting, corrosion and stress-corrosion cracking
Excellent resistance to knife-line and heat-affected zone attack
Resources: Hastelloy Torque Spec, Flange Dimensions, Flange Bolting Chart
Hastelloy Fastener Types: Bolts, Nuts, Screws, Studs, Threaded Rods, Washers
Flange Types Available: Blind Flanges, Lap Joint Flanges, Slip On Flanges, Socket Weld Flanges, Threaded Flanges, Weld Neck Flanges
---
Hastelloy B3 Fastener & Flange Chemistry & Specifications
B3 alloy, UNS N10675, is specifically designed to deal with very aggressive hydrochloric acid (HCl), hyrdrobromic acid (HBr) and sulfuric acids (H2SO4) as well as acetic, formic and phosphoric acids. Additionally Hastelloy B3 has improved structural integrity over B2. However B3 has little chromium, and it should NOT be used with oxidizing media in the presence of salts.

Hastelloy B3 Specifications: N10675, ASTM B366, ASME SB366, WPHB3-W, ASME B16.9, ANNEALED, MERCURY FREE, EN 10204-3.1 (W/O X-RAY), ASTM B335, ASME SB335, ASTM B564, ASME SB564, DIMENSIONS PER ASME B16.5, ASTM B462, ASME SB462, ASME B16.5, COLD DRAWN, HOT FINISHED, ASTM B626, ASME SB626, B/SB626 CLASS III, ASTM B333, ASME SB333, COLD ROLLED, HOT ROLLED, Werkstoff 2.4600
---
Hastelloy B3 Sulfuric Acid Corrosion Performance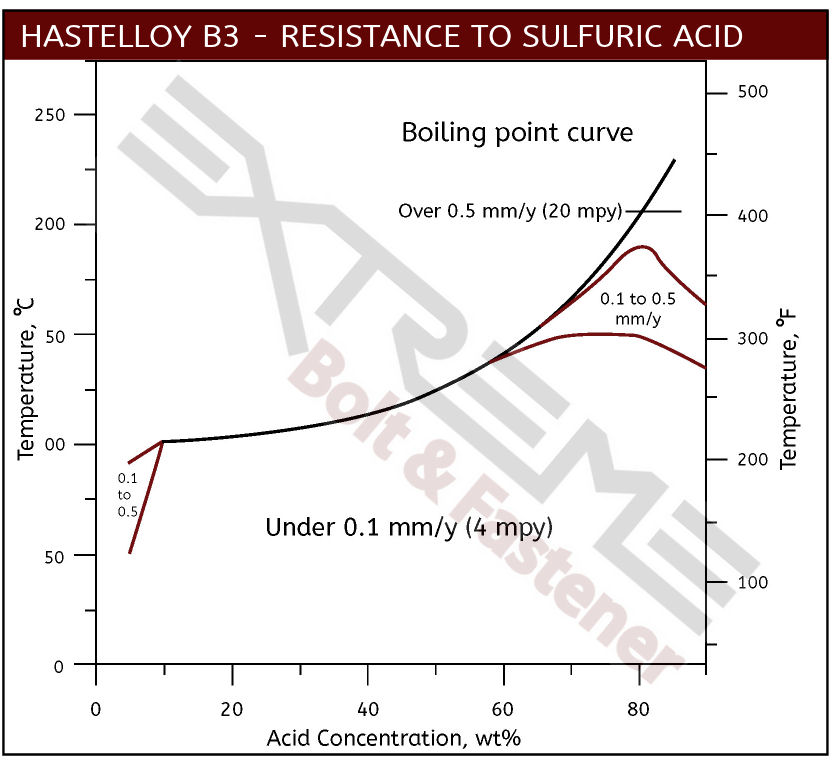 ---
Hastelloy B3 Hydrochloric Acid Corrosion Performance

---
Hastelloy B3 Phosphoric Acid Corrosion Performance

---
Hastelloy B3 Hydrobromic Acid Corrosion Performance