From cryogenic, 20°C, 200°C or 2000°C we cover it all...
Whatever the temperature of your application, Extreme Bolt & Fastener offers fasteners that are designed to endure the most challenging environments in the form of specialty polymers, advanced ceramics and specialty metal high temperature fasteners.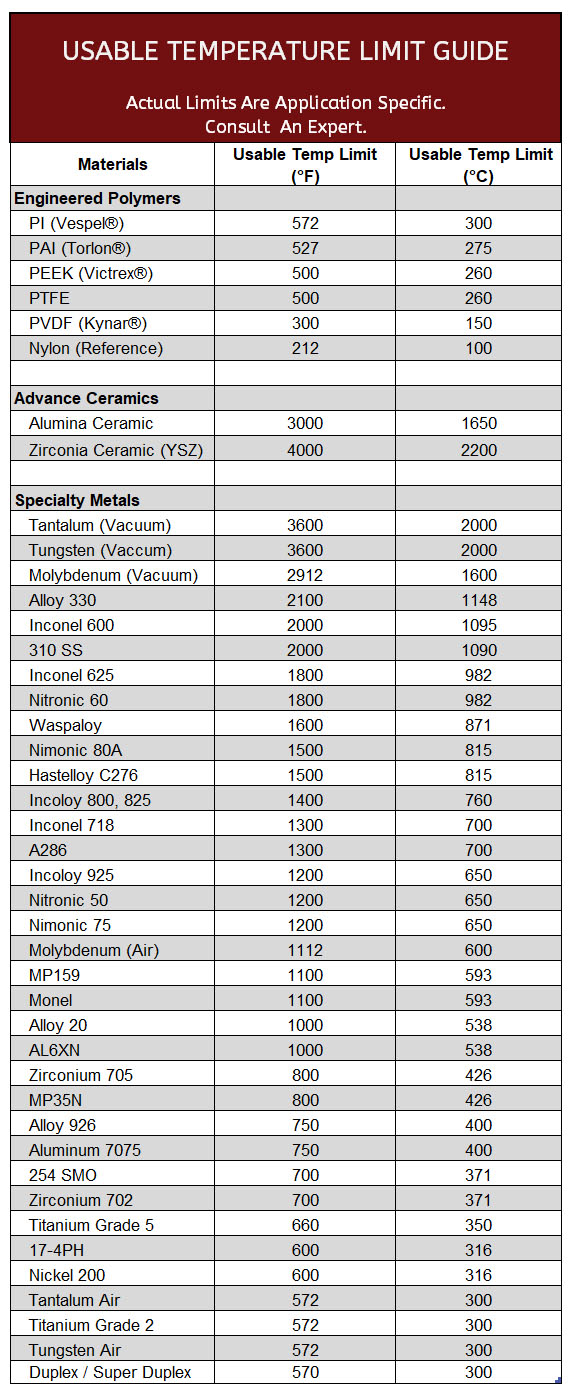 Specialty High Temperature Metal Fasteners
When temperatures go beyond the limits of polymers, Extreme Bolt & Fastener has a range of specialty metals like Inconel that could be used in applications such as furnaces, nuclear, and refractory metal processing.
High Temperature Advanced Ceramic Fasteners
For extremely high temperature applications that are beyond the usable limits for metals, advanced ceramic fasteners are necessary. Alumina and zirconia fasteners represent the ultimate in high temperature fasteners capable of use in temperature well beyond 2000°C.
High Temperature Engineered Polymer Fasteners
Extreme Bolt & Fastener offers high temperature fasteners from thermally resistant polymers like PTFE, PEEK (Victrex®), PI (Vespel®), and PAI (Torlon ®). High temperature fasteners made from these materials represent the highest performing high temperature polymer fasteners available. When application temperatures are below 300°C (572°F), light weight plastic fasteners are a great option.