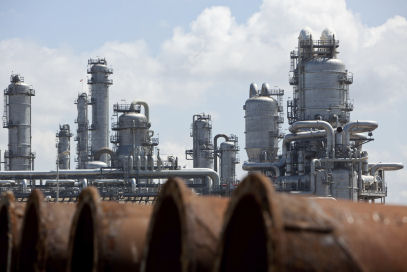 A high performance nickel alloy used for severe corrosion environments
Hastelloy C2000 bolts combine the outstanding resistance to oxidizing media of C276 with superior resistance to non-oxidizing environments, making it a unique alloy for protecting chemical process equipment across a wide range of conditions including streams contaminated with ferric ions. It was designed to offer greater versatility compared to the other Hastelloy alloys. This was accomplished by increasing the chromium and molybdenum content in addition to adding a small, but effective addition of copper (1.6%). The addition of copper provides C2000 bolts enhanced temperature capability in sulfuric acid, hydrofluoric acid, and dilute hydrochloric acid. Click here for information on the chemistry and specifications of these high performance nickel alloy bolts.
Availability: Hastelloy C2000 bolts are generally available in 1/2" sizes and larger due to materials availability. Most C2000 bolts are made to order.
Corrosion Performance
Key Benefits
Excellent resistance to all acids (especially hydrochloric, sulfuric, and hydrofluoric) over large temperature ranges
Excellent protection from chlorides and other halide solutions, specifically pitting, crevice attack, and stress corrosion cracking
Excellent resistance to stress corrosion cracking and superior resistance to localized corrosion compared to C-276
Uses
Chemical process industry reactors, heat exchangers, columns, and piping
Pharmaceutical industry reactors and dryers
Flue gas desulfurization systems
Resources: Hastelloy Torque Spec, Flange Dimensions, Flange Bolting Chart
Hastelloy Fastener Types: Bolts, Nuts, Screws, Studs, Threaded Rods, Washers
Flange Types Available: Blind Flanges, Lap Joint Flanges, Slip On Flanges, Socket Weld Flanges, Threaded Flanges, Weld Neck Flanges
---
Hastelloy C2000 Fastener & Flange Grades & Chemistry
C2000 alloy, UNS N06200, is a corrosion resistant alloy with excellent resistance to uniform corrosion in oxidizing or re-ducing environments. Due to the addition of copper and the high content of chromium, it has enhanced corrosion resistance to sulfuric acid and process streams contaminated with ferric ions. In addition it has excellent resistance to stress corrosion cracking and superior resistance to localized corrosion as compared to C-276 alloy. This alloy has limited availability and can be made into sizes only 1/2" and greater is size for fasteners.
Hastelloy C2000 Specifications: SB 575/B 575, SB 574/B 574, SB 366/B 366 SB 462/B 462,SB 564/B 564 SB 462/B 462, NACE MR0175 ISO 15156, Werkstoff 2.4675

---
MECHANICAL PROPERTIES OF HASTELLOY

---
Hastelloy C2000 Sulfuric Acid Corrosion Performance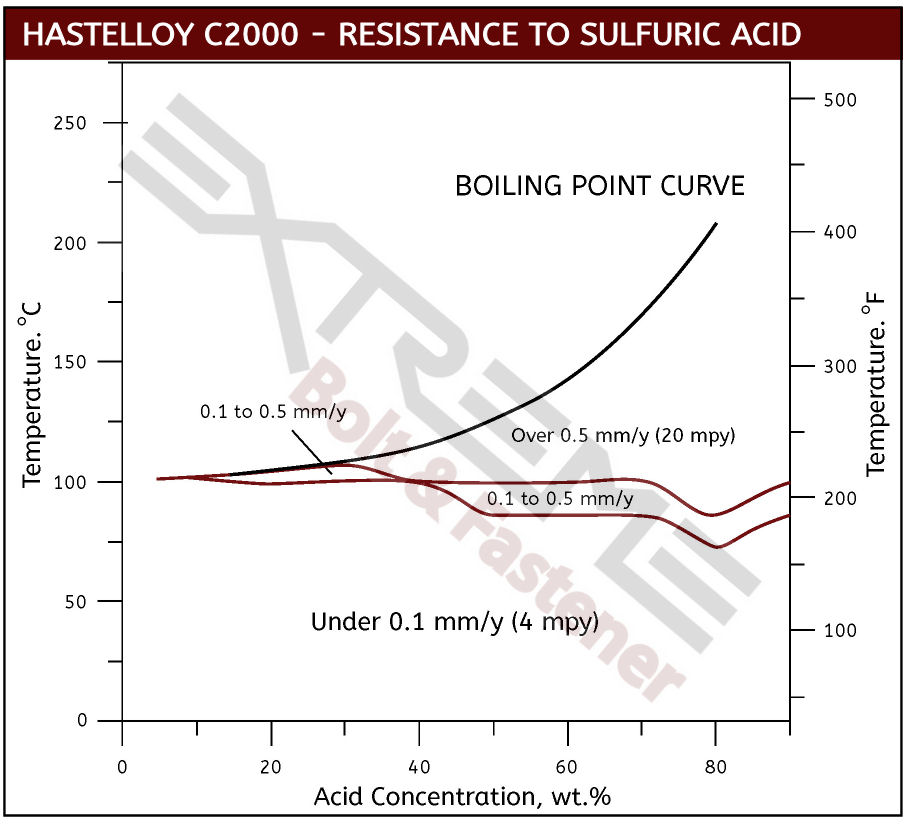 ---
Hastelloy C2000 Hydrochloric Acid Corrosion Performance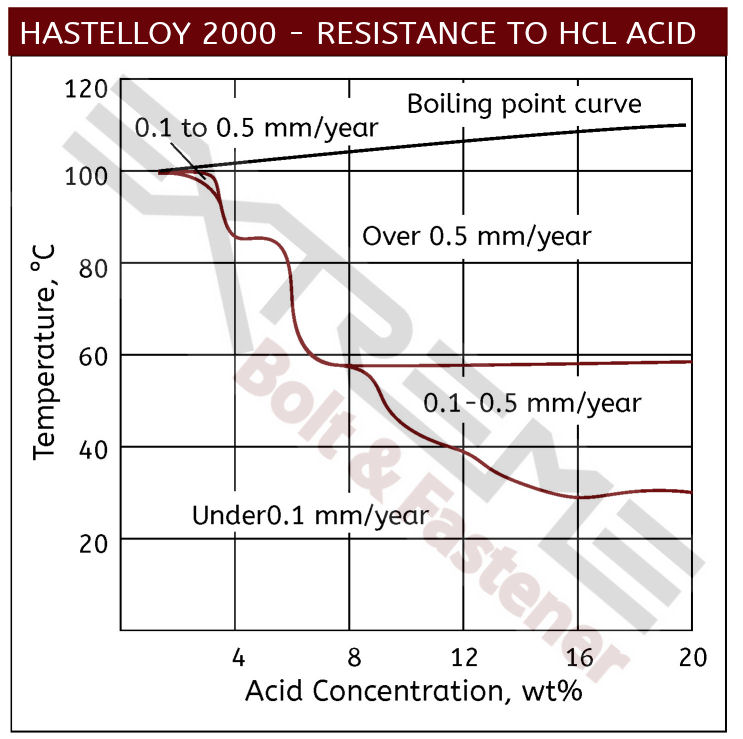 ---
Hastelloy C2000 Nitric Acid Corrosion Performance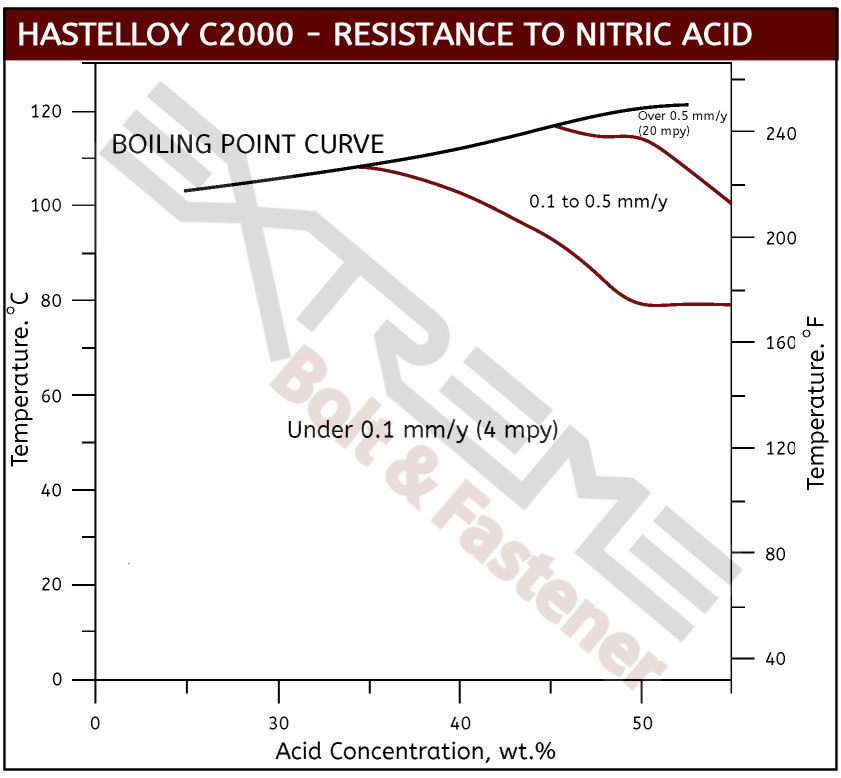 ---
Hastelloy C2000 Hydrobromic Acid Corrosion Performance