Specialty material bolts for your specialty applications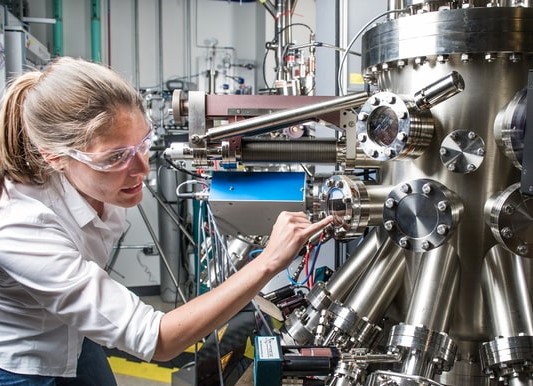 Many industries have unique requirements that require additional process beyond just standard fastener production. Below are some of our primary proecess we assist with. For additional needs, please contact one of our engineers who can assist you.
Cleaning
Fasteners used in electronics, laboratory and other ultra-clean environments require that screws are free of contaminants, oil, grease, metal, and other particulates that can interfere with their processes. Extreme Bolt offers many different cleaning processes to ensure bolts meet your required criteria.
• Electropolishing
• Glass Bead Blasting / Sand Blasting
• Utlrasonic Cleaning
• Chemical Etching
• High Purity Solvents & Detergents
• Deionized Water Rinsing
Clean Room Packaging
Extreme Bolt offers packaging for fasteners used in sterile and cleanroom environments. We can provide packaging that meets Class 100, Class 1000, ISO 5, ISO 6 and ISO 14644-1.
We will ensure that the screws are placed in double bagged pouches, sealed, and labeled to ensure the safe handling of products, traceability and cleanliness control that is required to meet your ISO and Cleanroom Class standards.

Drilled Heads
Often bolts require one or more drill holes through the head of the bolt for wire locking. This is referred to drilled heads, wire lock holes, wire-lockable screws, safety wiring holes etc. These holes are used to attach wires for addition stability and protection from vibration. Extreme Bolt can produce bolts with one or more wire holes, as well as custom per-print designs.
Locking Patches, Pellets & Strips
Locking patches can be used on both screws and lock nuts (also called nylon insert lock nuts). When fastening a self-locking screw or nut, the locking element is compressed and acts like a wedge that doesn't weaken even in extreme vibration. As a result, self-locking fasteners provide a more secure fit. Self-locking screws and bolts can use locking pellets, patches or strips. We can also produce self-locking screws, bolts and nuts per inch and metric specs, as well as the following MIL specs.
Standard Specs
• ASME B18.16.6 (Nylon insert lock nuts)
• DIN 985 (Nylon insert lock nuts)
• DIN 6926 (Nylon Insert Flange Nut)
MIL Specs
• MIL-DTL-32258 (lock nuts)
• MIL-N-25027-1A (nylon insert heavy hex nuts)
• MIL-F-18240E and MIL-DTL-18240F (self-locking fasteners)
Passivation
What makes passivation unique from cleaning is that it also creates a protective layer on the fastener surface. Passivation is a process in which the bolts are placed into a chemical bath to remove contaminants, as well as create an additional passive layer for added protection from corrosion and rust. This process is performed primarily on stainless steels. There are many variations of the passivation processes, each using different chemicals and temperatures dependent on the required result.
Benefits of Passivation
• Removes contaminants and impurities for a clean surface
• Passive layer helps prevent corrosion or rusting
• Ensures longevity in performance
• Improves fastener appears by removing unwanted discoloration caused by oxidation
Extreme Bolt & Fastener can provide passivation per the following specifications:
• AMS 2700
• ASTM A967
• ASTM A380
• QQ-P-35C
Venting
Extreme Bolt & Fastener can offer venting on most bolt styles in standard diameters from #2 or M2 and larger. Venting is when a bore hole is drilled from the head of the screw through the entire shaft (threaded section). Since vented screws provide an outlet for the complete evacuation of trapped air and gas contaminants to escape, they are ideal for high vacuum (UV) and ultra-high vacuum (UHV) equipment, as well as other high-pressure environments.