Extreme Bolt & Fastener can match the material of your flanges with easy bolting kits. Each kit contains fasteners, nuts, washers and lock washers of the same material as your flange. Contact our experts if you have questions about the best options for your application.
The following chart shows the quantity and size of bolts or studs require for a particular flange size and class.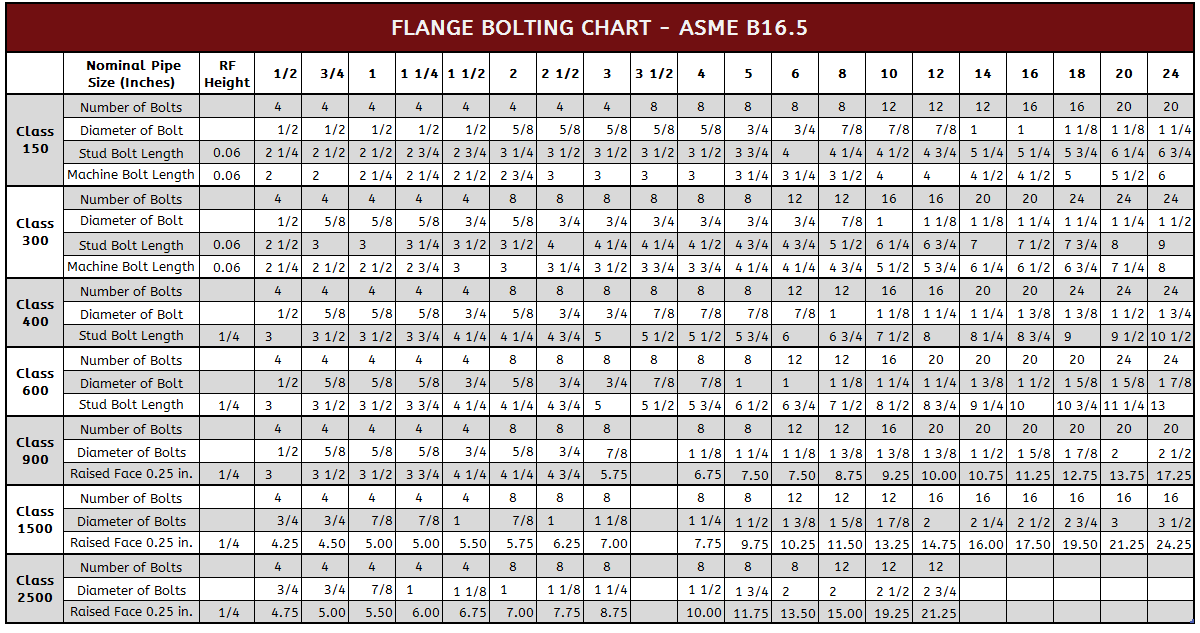 NOTE: The length of the stud bolt does not include the height of the points.