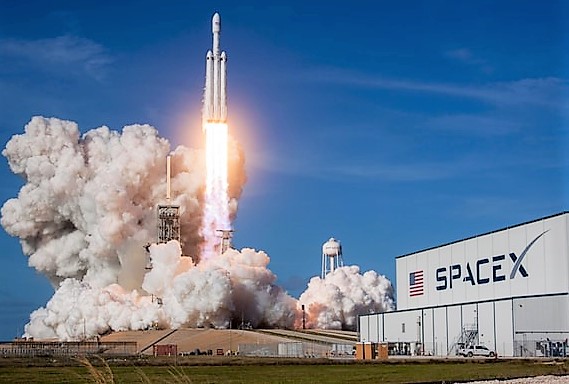 Extreme Bolt & Fastener's aerospace focus is in specialty alloys, short runs, custom parts and modified version of standard NAS fasteners with quick lead times. Our niche is on corrosion resistant, lightweight and high temperature alloys like A-286, Inconel 718, Titanium, MP35N, Waspaloy.
If you have an aerospace fastener requirement, contact us and let us know how we could help.
Specialty Alloys
Short Runs
Quick Lead Times
Modified Standards / Modified NAS Screws
Custom Fasteners
---
This is an iron-based superalloy which features an austenitic structure with high amounts of nickel and chromium. A286 (or Incoloy) is ideal for high strength and corrosion resistance up to 704°C and for lower stress applications at high temperatures. Learn more about A-286 fasteners.
Benefits:
Low temperature capabilities including ductility, non-magnetic, high strength to -196°C
Good strength and oxidation resistance at temperatures up to 1300°F
Low stress application above 1300°F
High oxidation resistant in continuous service up to 1500°F (816°C) and intermittent service to 1800°F (982°C).
Excellent corrosion resistance to high temperature atmospheres such as those encountered in jet engine applications
Fastener Uses:
Gas turbine disks and blades
Turbine wheels, frames, casings, afterburner parts
---
Operating aircraft engines at higher temperatures improves energy efficiency and hence fuel efficiency. To do so, aerospace engineers rely on super alloys like Inconel 718 for the hot sections of turbo reactors. Inconel 718 is an age (precipitation) hardened alloy that retains its high yield strength and usability to 1800°F. Did you know that 50% of the Inconel 718 produced is used solely for the manufacturing of aircraft engines in their essential parts including blades, sheets and discs? Learn more about Inconel Fasteners
Benefits:
Usable to 1800°F
Good creep and rupture strength with a high resistance to fatigue
Low susceptibility to post-weld cracking
Strong resistance to corrosion up to 1000°C
Resistant to pitting
Fastener Uses:
High pressure section of the compressor
Rocket engine components
Hot sections of turboreactors
---
Both military and commercial aircraft utilize titanium for its superior strength-weight ratio, helping them to be lighter and more fuel efficient without sacrificing safety and longevity. In addition engine and airframe parts which need to withstand temperature swings from subzero to 600°F utilize titanium's high temperature strength performance. Learn more about titanium.
Benefits
High strength to weight ratio - Titanium grade 5 is about 4x stronger than steel but 45 percent lighter
Resistance to corrosion
High temperature performance to 600°F for Grade 5
Nonmagnetic and does not conduct heat or electricity well
Used as Fasteners in:
Exterior air frames
Jet engine parts including the housing, fan blades, pumps, and screens
Discs, blades, shafts and casings for the front fan to the rear end of the engine
Landing gear
Internal components of wings and propellers
---
The superman of materials, this material defines strength. It is a nickel-cobalt based alloy that boasts ultra-high strength, toughness, and ductility. Learn more about MP35N.
Benefits:
Maintain strength in maximum operating temperature of 800°F
Tensile strength of 227-294 ksi at room temperature
MP35N resists corrosion in hydrogen sulphide, salt water and other chloride solutions.
Resistant to crevice and stress corrosion cracking in extreme environments.
Ideal for when application requires the combination of hight strength, high modulus values and good corrosion resistance.
Fastener Uses:
Leading edge strips
Airframes
Space shuttle structure
---
When temperatures are hot, this super alloy can take the heat and maintain its strength. Waspalloy is a nickel based alloy which delivers strength and reliability at extreme temperatures as high as 1600°F/870°C. Waspaloy derives its high-temperature strength from a solid solution of molybdenum, cobalt and chromium, and its age-hardening elements aluminum and titanium. When hot, Waspaloy a stable and adherent oxide layer protecting its surface. It is often used for hottest sections of jet engines and other gas turbines where other super alloys such as Inconel 718 might fail due to extreme heat. Learn more about Waspaloy fasteners.
Benefits:
Temperature limits of 1200°F (650°C) for critical rotating applications and up to 1600°F (870°C) for stationary parts
Relatively impervious to under conditions of frequent thermal cycling, as well as continuous exposure to temperatures up to 1900°F
Low thermal conductivity
Excellent creep rupture strength
Fastener Uses:
Parts where burning jet fuel can cause parts to become immensely hot for extended periods of time
Gas turbine blades, seals, rings, shafts and turbine disks
M

issile

systems