An engineered high temperature resistant steel
Excellent high temperature stability
Very oxidation and carburization resistant to 2100°F
Good resistance to thermal shock and quenching
Lap joint flange features and benefits
Alloy 330 lap joint flanges are specifically designed for high temperature furnace applications. Alloy 330 lap joint flanges unique combination of properties allows this material to handle thermal shock from quenching, be oxidation and carburization resistant as well as handle thermal cycling well. As a result, alloy 330 lap joint flanges are found in high temperature applications like vacuum furnaces and high temperature exhaust applications.
Resources: Alloy 330 Torque Specs, Flange Dimensions, Flange Bolting Chart
Flange Types Available: Blind Flanges, Lap Joint Flanges, Slip On Flanges, Socket Weld Flanges, Threaded Flanges, Weld Neck Flanges
---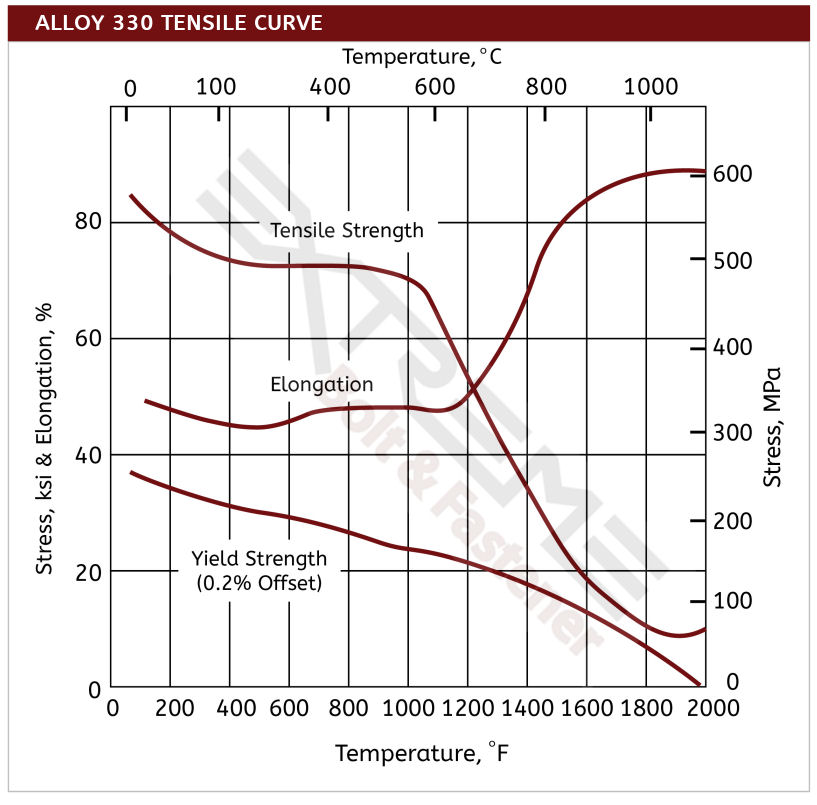 ---
Alloy 330 Lap Joint Flange Features & Benefits
Lap joint flanges are unique in that they are made of two pieces, the flange itself and the stub end.
Flange
The backside, has a slight shoulder that is square cut at the center or pipe hole
The front side has a flat face with a filleted (rounded) center hole to match the filleted back face of the stub end. Here the stub end will wrap tightly around the center hole of the flange.
Stub End
Shaped like a short piece of pipe with a weld bevel on one. This portion of the stub end is also called the sleeve.
Narrow shoulder on the flange facing end called is the hub. The back face of the hub has a rounded transition (or inside fillet) that joins the hub to the sleeve
Benefits
Economy
Because a lap joint flange has a two piece configuration, it offers a way to cut cost when piping systems requires
For high cost alloys the only "wetted" part is the stub end. In this situation, it is only required for the stub-end to be made of the higher cost corrosion-resistant material, where the flange itself can be the produced from lower cost steel.
Ease of Work
By using lap joint flanges, work can be simplified in situations that require frequent and rapid disassemble and assembly during the operation of a plant. The ability to spin that backing flange compensates for misalignment of the bolt holes during assembly.