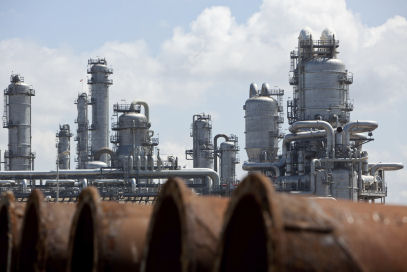 A high performace nickel alloy used for severe corrosion environments
Hastelloy B2 fasteners and flanges are mostly utilized for their excellent resistance to reducing environments like hydrogen chloride gas, sulfuric, acetic and phosphoric acids. Like other Hastelloy alloys, B2 fasteners can be used in the as-welded condition because they resist the formation of grain-boundary carbide precipitates in the weld heat-affected zone. It is recommended that B2 fasteners not be utilized between 1000° F and 1600° F because of a reduction in the ductility. For the chemistry and specifications of Hastelloy B2 nickel alloy bolts, click here.
Availability: Hastelloy B2 fasteners are generally available in 1/2" sizes and larger due to materials availability. Most fasteners are made to order.
Corrosion Resistance
Key Benefits
Excellent resistance to hydrochloric acid in all concentrations and temperatures, as well as a wide range of organic acids.
Excellent resistance to pitting, stress corrosion cracking and to knife-line and heat-affected zone attack.
Good resistance to pure sulfuric acid and a number of non-oxidizing acids.
Poor corrosion resistance to oxidizing environments. B2 fasteners and flanges are not recommended for use in oxidizing media or in the presence of ferric or cupric salts. These salts may develop when hydrochloric acid comes in contact with iron and copper, causing premature corrosion failure.
Resources: Hastelloy Torque Spec, Flange Dimensions, Flange Bolting Chart
Hastelloy Fastener Types: Bolts, Nuts, Screws, Studs, Threaded Rods, Washers
Flange Types Available: Blind Flanges, Lap Joint Flanges, Slip On Flanges, Socket Weld Flanges, Threaded Flanges, Weld Neck Flanges
---
Hastelloy B2 Fastener & Flange Grades and Chemistry
B2 nickel alloy, UNS N10665, resistance to hydrochloric acid and other strongly reducing chemicals but has poor corrosion resistance to oxidizing chemicals and in the presence of ferric or cupric salts. In addition, Hastelloy B2 has excellent resistance to pitting and stress corrosion cracking. However B2 has little chromium, and it should NOT be used with oxidizing media in the presence of salts.
Hastelloy B2 Specifications: N10665, ASTM B619, ASME SB619, ANNEALED, B/SB619 CLASS I OR II, X-RAY PER ASME SECTION VIII DIVISION 1 UW-51, MERCURY FREE, EN 10204-3.1, ASTM B366, ASME SB366, WPHB2-S, ASME B16.11, ASTM B335, ASME SB335, ASME B16.3, MSS SP-83, ASTM B564/ASME SB564, COLD DRAWN, HOT FINISHED, ASTM B333, ASME SB333, SHEET IS COLD ROLLED, HOT ROLLED, ENIMO-7, AWS A-5.11, ASME SFA-5.11, Werkstoff 2.4617

---
MECHANICAL PROPERTIES OF HASTELLOY

---
Hastelloy B2 Sulfuric Acid Corrosion Performance
---
Hastelloy B2 Hydrochloric Acid Corrosion Performance

---
Hastelloy B2 Phosphoric Acid Corrosion Performance