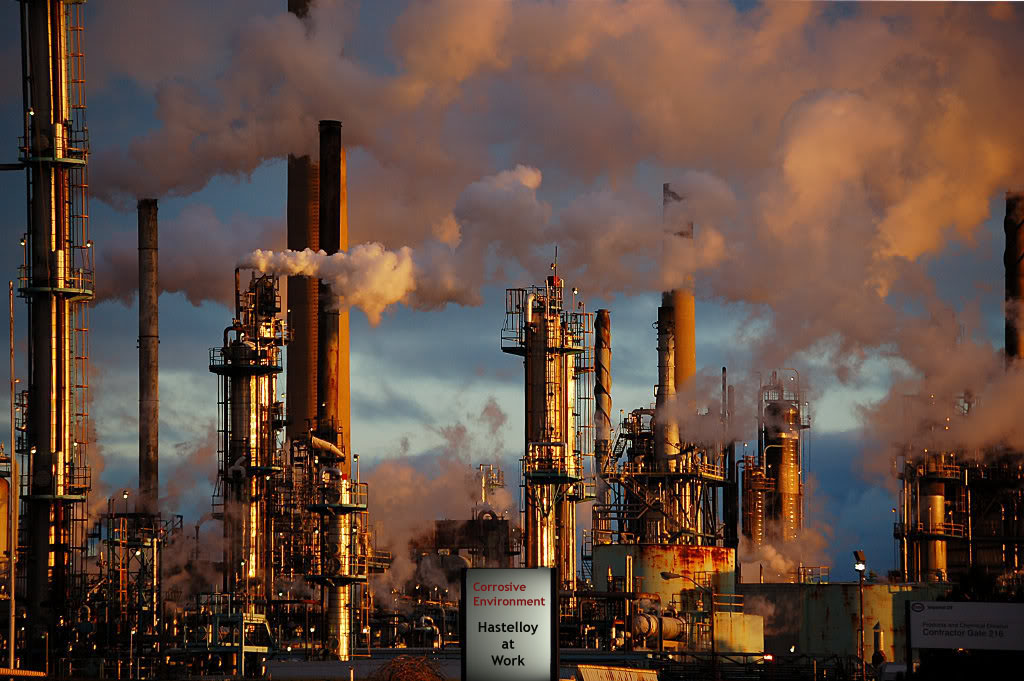 Perhaps the most commonly used nickel alloy, Hastelloy C276 screws are known for being highly corrosion resistant – even in some of the harshest environments. Hastelloy C276 is considered one of the most versatile, corrosion resistant alloys available with very good resistance to strong reducing and moderately oxidizing corrosive acids, as well excellent stress corrosion cracking resistance and resistance to localized attack. Because of these properties, Hastelloy C276 screws are used in a wide range of acids, chlorides, and strong halides, which makes them a critical component in the chemical processing and the oil & gas industries.
Corrosion Performance
Key Benefits
Outstanding corrosion resistance to various concentrated, hot acids and reducing environments
Can operate in oxidizing atmospheres up to 1900°F
Exceptional resistance to stress corrosion cracking in chlorides
Resistance to pitting and crevice attack in chlorides and other halides
Ductile and easy to form and weld
Corrosion Resistance
Exceptional resistance to hot acids is the single most attractive attribute of C276 screws. It is resistant to the following environments from moderately oxidizing to strong reducing conditions:
Sulfuric acid and hydrochloric acid
Acid chlorides, solvents, formic and acetic acids
Acetic anhydride, hypochlorites and chlorine solutions.
One of the few grades resistant to wet chloride gas and chlorine dioxide.
Also, it has excellent resistance to phosphoric acid at all temperatures below boiling and at concentrations lower than 65%. The only factor that is critical to point out when dealing with strong oxidizing environments is that Hastelloy C276 screws have a low chromium content which prevents it from being used strongly oxidizing environments like hot, concentrated nitric acid.

Though it is most often used for its resistance to hot acids, Hastelloy C276 screws are also very resistant to salt water environments, particularly crevice attack as well as pitting and stress corrosion cracking. A U.S. Naval study shows C276 seawater crevice corrosion resistance compared to 316 stainless steel. The testing was done in still and flowing seawater at 29°F for 180 days.

* A & B denote the two samples utilized in the testing. Study conducted by U.S. Navy at the LaQue Laboratories in Wrightsville Beach, North Carolina.
Welding
Developed over 50 years ago, Hastelloy C276 was the first nickel-chromium molybdenum material to alleviate concerns over welding by having extremely low carbon and silicon. Beyond its use in solitary form, Hastelloy C-276 exhibits excellent resistance to the key, inorganic acids, even when welded. C276 screws also resist formation of grain boundary precipitates in the weld heat affected zone. This is useful for weld studs. Adding to its usefulness, C276 screws are very amenable to gas metal arc, gas tungsten arc and shielded metal arc processes.
Uses
Chemical processing depends on C276 for screws for many aspects of their processes ranging from heat exchangers, reaction vessels, evaporators, columns piping, pumps and valves to name a few.
C276 screws play a key role in oil & gas, especially in sour gas (H2S)wells.
Air Pollution Control systems look to C276 screws for flue gas desulfurization systems, stack liners, absorbers, stack gas re-heaters and fans because C276 screws offer an ideal combination of sufluric acid and chloride resistance.
C276 is commonly used in the pulp and paper industry for bleaching vessels and digesters.
Due to use of seawater as a coolant to various types of industrial facilities, as well as in marine transportation and offshore oil rigs, C276 screws are a choice for their chloride crevice corrosion resistance.
Resources: Hastelloy Torque Spec, Flange Dimensions, Flange Bolting Chart
Hastelloy Fastener Types: Bolts, Nuts, Screws, Studs, Threaded Rods, Washers
Flange Types Available: Blind Flanges, Lap Joint Flanges, Slip On Flanges, Socket Weld Flanges, Threaded Flanges, Weld Neck Flanges
---
Hastelloy C276 Fastener & Flange Chemistry & Specifications
HASTELLOY® C-276
C276 alloy, UNS N10276, is the most widely used and versatile, corrosion resistant nickel alloy. Very good resistance to reducing, and mildly oxidizing corrosives. Excellent stress corrosion cracking resistance with very good resistance to localized attack.
Hastelloy C276 Specifications: N10276, ASTM B574, ASME SB574, Werkstoff 2.4819, ASTM G28-A/B, EN 10204-3.1, ASME B18.2.2, ASTM B619, ASME SB619, ASTM B366, ASME SB366, WPHC276, ASME B16.11, ASTM B564/ASME SB564, COLD DRAWN, HOT FINISHED, ASTM B575, ASME SB575, COLD ROLLED, HOT ROLLED, ASME B16.9, ASME B16.5, ASTM B462, ASME SB462

---
MECHANICAL PROPERTIES OF HASTELLOY



---
Hastelloy Corrosion Data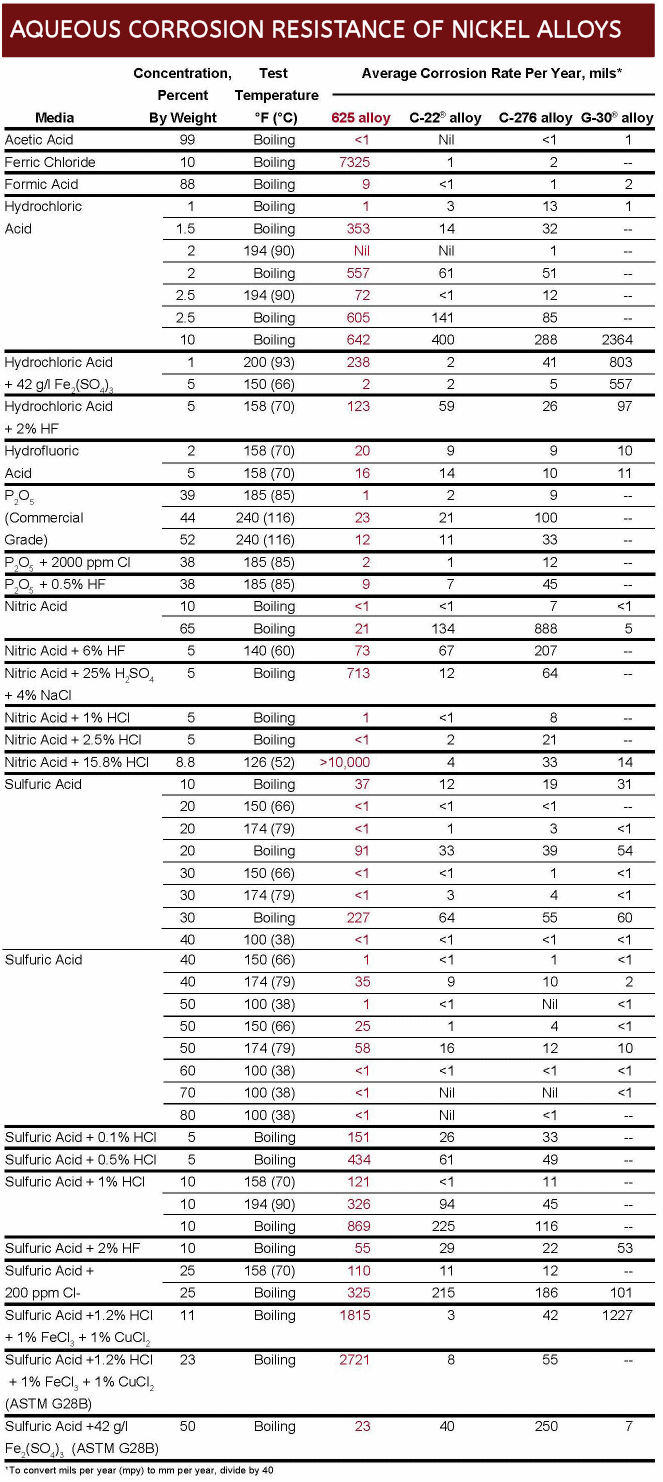 ---
Hastelloy C276 Iso-Corrosion Curves for Sulfuric Acid

---
Hastelloy C276 Iso-Corrosion Curves for Hydrochloric Acid

---
Hastelloy C276 Iso-Corrosion Curves for Nitric Acid