An engineered high temperature resistant steel
Excellent high temperature stability
Very oxidation and carburization resistant to 2100°F
Good resistance to thermal shock and quenching
Slip on flange features and benefits
Alloy 330 slip on flanges are specifically designed for high temperature furnace applications. Alloy 330 slip on flanges unique combination of properties allows this material to handle thermal shock from quenching, be oxidation and carburization resistant as well as handle thermal cycling well. As a result, alloy 330 slip on flanges are found in high temperature applications like vacuum furnaces and high temperature exhaust applications.
Resources: Alloy 330 Torque Specs, Flange Dimensions, Flange Bolting Chart
Flange Types Available: Blind Flanges, Lap Joint Flanges, Slip On Flanges, Socket Weld Flanges, Threaded Flanges, Weld Neck Flanges
---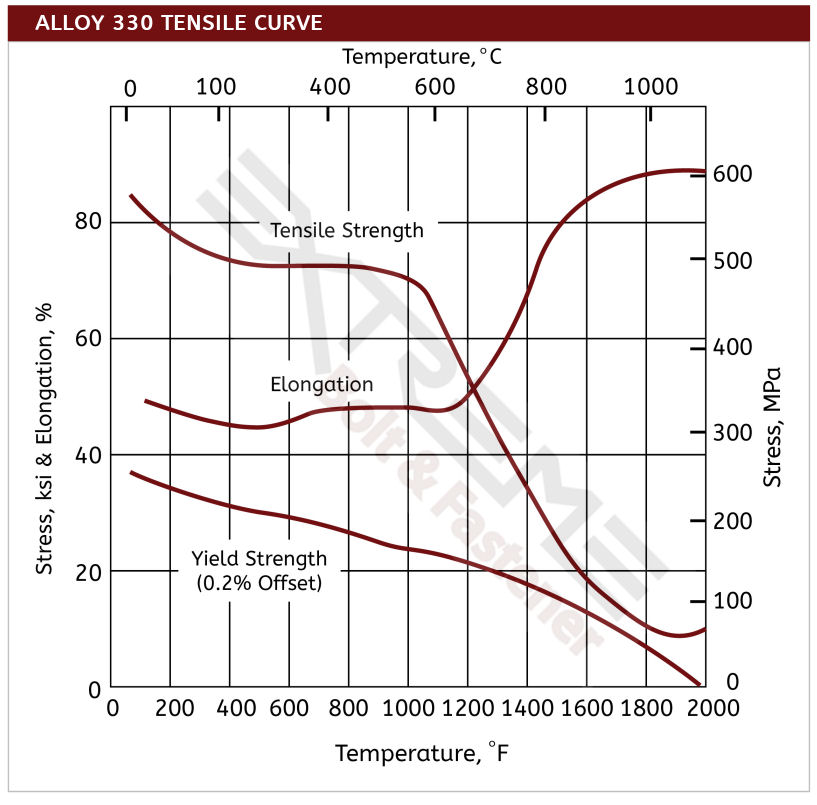 ---
Alloy 330 Slip on Flange Features & Benefits

Alloy 330 slip on flanges are similar to the socket weld flange but without the socket shoulder. When using a socket weld flange, the pipe rests against this internal shoulder. Since a slip on flange does not have shoulder, the pipe can slide completely through the flange hub and is free to spin.
Advantages
T

ypically lower in price than weld-neck flange, yet welding costs can be more.
There is a reduced need to cut the pipe length accurately, making it easier to install.
The slip on flange is free to spin on the pipe for easy bolt alignment.
Disadvantages
They require two fillet welds: one fillet weld at the hub of the flange and a second weld at the inside diameter of the flange near the flange face.
Though they can be used for high temperature and pressure applications, they typically are not as other flange types give a more secure joint.