Unique for its lightweight, high strength and corrosion resistance
Titanium hose clamps are commonly used in the chemical processing industry for handling chlorine (wet) and chlorine compounds in aqueous solutions as they are fully resistant to chlorides, hypochlorites, chlorates, perchlorates and chlorine dioxide. Grade 2 titanium hose clamps are also an excellent material to prevent seawater corrosion. Both worm drive and medium duty hose clamps are available in grade 2 titanium.
---
Titanium Hose Clamp Types & Sizes
Worm Drive Hose Clamps
All components of the titanium hose clamp are are 100% Grade 2 titanium (band, screw, housing). The titanium hose clamps are availabe in standard SAE sizes. The standard hose clamps can be purchased on our webstore or for other sizes not shown, please contact us. Learn more about the features and benefits of worm drive hose clamps.
Medium Duty Hose Clamp
All medium duty titanium hose clamps are made to order for a specifc outer diameter of tubing. All components of medium duty hose clamps including band, screw and nut are 100% grade 2 titanium. Learn more about the features and benefits of medium duty hose clamps.
---
Mechanical Properties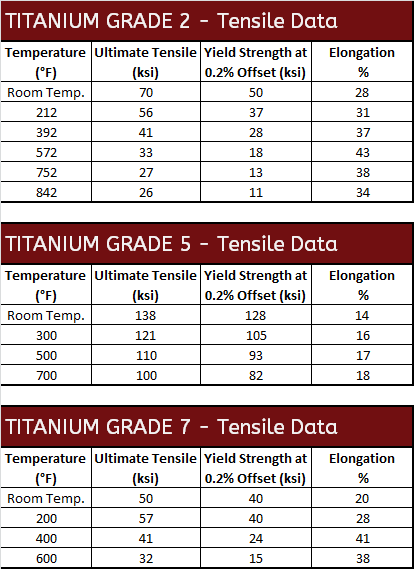 ---
Titanium's Resistance to Chlorine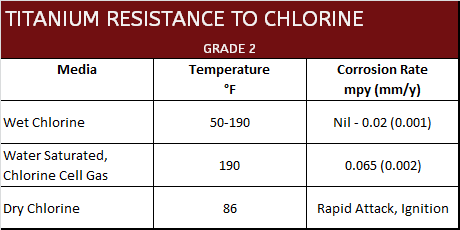 ---
Corrosion Data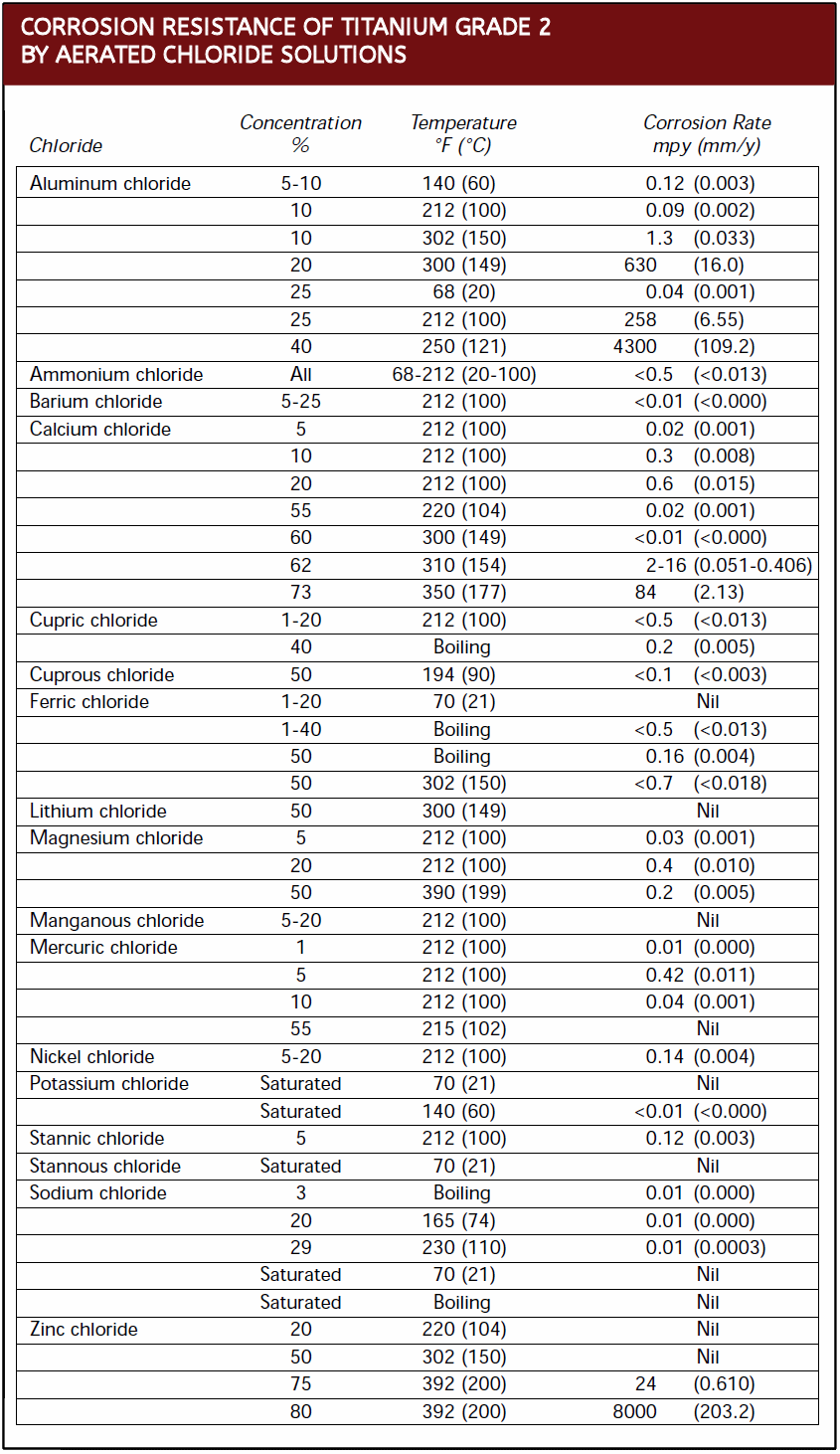 ---
Titanium Grade 5 Temperature vs Strength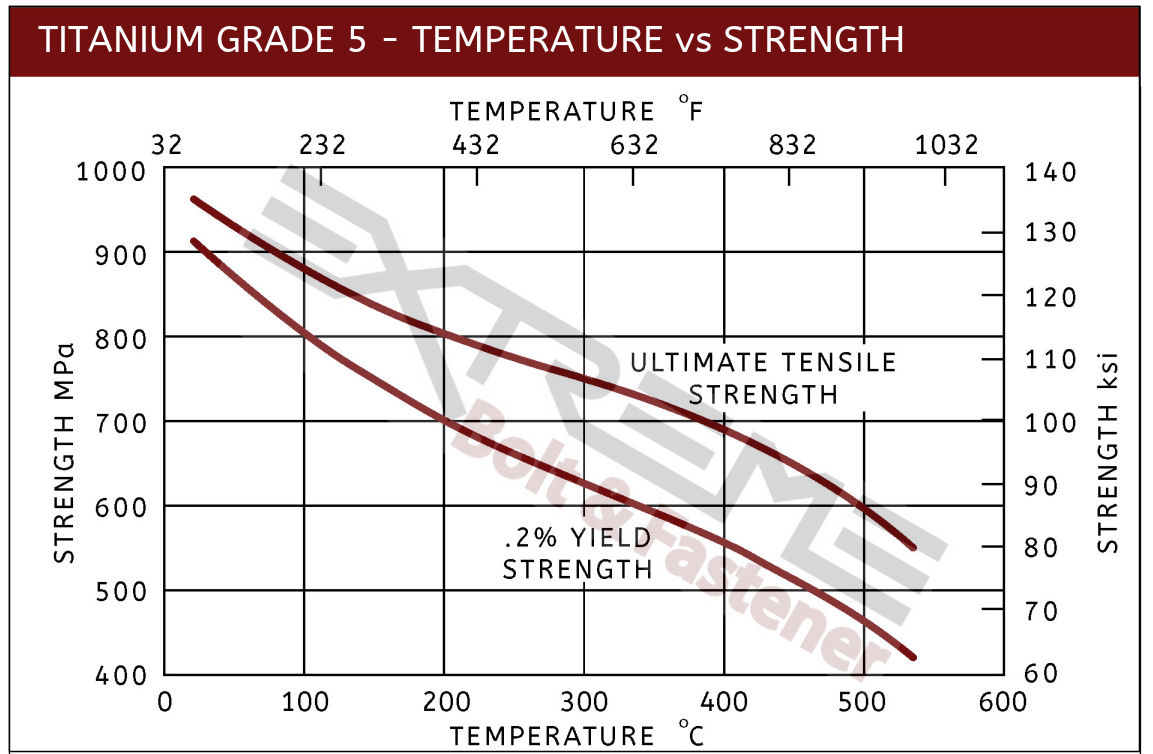 ---
Applicaitons & Uses
Marine Environments
Titanium grade 2 hose clamps play a critical role in various marine and salt water industries. Naval vessels rely on titanium for its ability to prevent salt water corrosion in both saltwater, polluted seawater and brackish water. In addition titanium hose clamps are provide protection in stagnant and high velocity environments. In fact, they are practically completely resistant to any erosion even up to a velocity of 120 ft./sec. Countless experiments and real world industries have used titanium in seawater and polluted seawater for years at a time with no corrosive effects. Titanium hose clamps can also withstand tide, splash, atmosphere and currents in salt environments. In addition to ships, Titanium hose clamps are used for preventing saltwater corrosion in off-shoring exploration and drilling, underwater piping, and marine power stations.
Water Treatment and Desalination Plants
Titanium hose clamps also serve to prevent corrosion in water treatment plants as they are immune to corrosive attack by saline solutions in addition to being virtually unaffected by most oxidizing acids and industrial chlorine solutions. These hose clamps are fully resistant to solutions of chlorites, chlorates, hypochlorites and chlorine dioxide, as well as oxidising metallic chlorides used in water treatment.
Desalination plants heavily rely on titanium hose clamps for their ability to prevent salt water corrosion.
Titanium hose clamps also are beneficial to this industry because of their ability to handle salt water at high temperatures, even at 500°F/260°C. This is particular useful when salt water steam is a corrosion factor at desalination plants.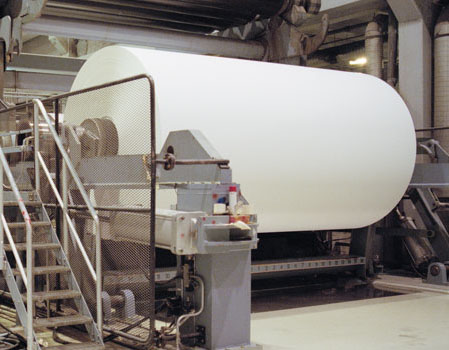 Bleaching and Chloride Environments
A vast number of industries utilize chlorides as well as bleaching systems. Bleaching and chlorides are a vital part of the pulp and paper industry which depends on titanium hose clamps for their inertness to their harsh environments. Due to titanium's rapid generation of its oxide layer, it offers outstanding protection in wet chloride environments. Titanium hose clamps are almost completely resistant to chlorites, chlorates, chlorides and chlorine dioxide.