A high performance nickel alloy for severe corrosion environments
The Hastelloy family of alloys are known for their corrosion resistance in the harshest chemical environments. Hastelloy C276 medium duty hose clamps offer a versatile solution for a wide range of acid applications; best known for sulfuric and hydrochloric acid corrosion resistance, Hastelloy hose clamps also provide protection from corrosion in marine environments.
---
Hastelloy Hose Clamp Sizes
All medium duty titanium hose clamps are made to order for a specifc outer diameter of tubing. All components of medium duty hose clamps including band, screw and nut are 100% Hastelloy C276.
---
C276 alloy, UNS N10276, is the most widely used and versatile, corrosion resistant alloy. Very good resistance to reducing, and mildly oxidizing corrosives. Excellent stress corrosion cracking resistance with very good resistance to localized attack.
Hastelloy C276 Specifications: N10276, ASTM B574, ASME SB574, Werkstoff 2.4819, ASTM G28-A/B, EN 10204-3.1, ASME B18.2.2, ASTM B619, ASME SB619, ASTM B366, ASME SB366, WPHC276, ASME B16.11, ASTM B564/ASME SB564, COLD DRAWN, HOT FINISHED, ASTM B575, ASME SB575, COLD ROLLED, HOT ROLLED, ASME B16.9, ASME B16.5, ASTM B462, ASME SB462

---
MECHANICAL PROPERTIES OF HASTELLOY



---
Hastelloy Corrosion Data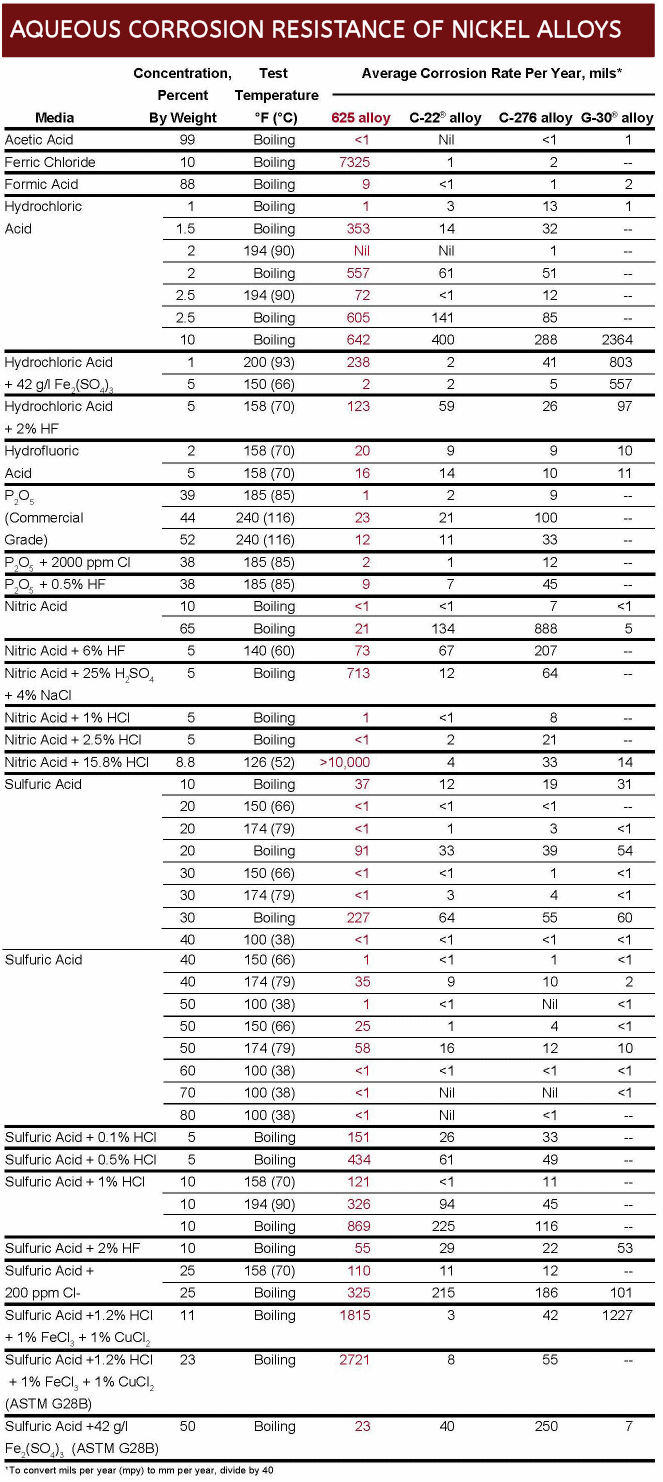 ---
Hastelloy C276 Iso-Corrosion Curves for HCl & H2SO4